Shenzhen Ipega Electronic Technology Co., Ltd. was built in 1994. It is a large high-tech authorized manufacturer of scientific research, design, development, production gamepad and apple, SONY, Nintendo, Microsoft and so on.
Recently, in the market, we found a company with high ipega - like product pg-9021. In order to let more players and dealers do not be deceived, all dealers are asked to identify the true and false ipega pg-9021 according to the following methods.
Ipega all products inside and outside the package are marked with ipega logo, anti-counterfeiting labels, patent numbers, and product packages contain product manuals.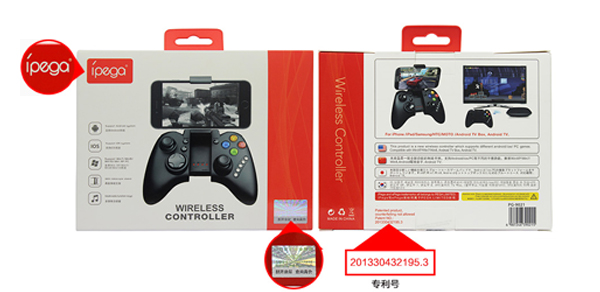 Product identification
The backside of the ipega pg-9021 handle is provided with the laser date pseudo code and the product patent number.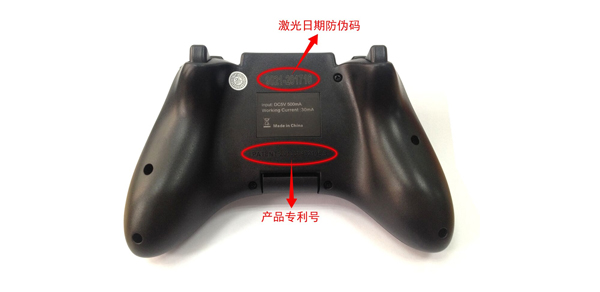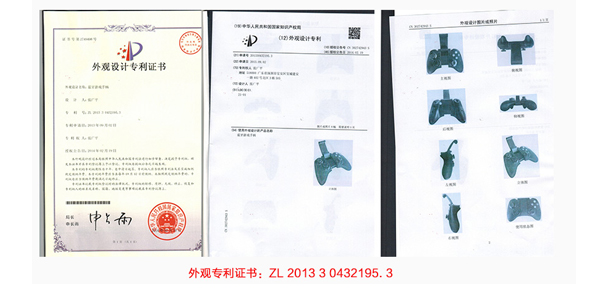 Players and distributors of ipega must be careful to distinguish between authenticity and authenticity when purchasing ipega handles. The company has the right to terminate the supply of individuals or institutions that sell their fake ipega products in electronic business or stalls. Dealers are welcome to report positively. All those who report and fabricate counterfeit factory and company information, once verified and captured, will be rewarded 200 thousand!
Our company will pay close attention to the imitation factory and prosecute at any time. The legal liability of illegal operators who play the ipega brand, manufacture and sell counterfeit ipega products will be investigated in accordance with the law. We do our best to supervise the market with the users of ipega. We work together to crack down on counterfeit and shoddy products, and ensure the use of ipega handle products to ensure the interests of the users.
The above statement, the ultimate right of interpretation belongs to Ipega Electronic Technology Co., Ltd.
Shenzhen Ipega Electronic Technology Co., Ltd.
2017/10/26