Today show you a ipega 9082 AR game gun.
Let you experience a new generation of game postures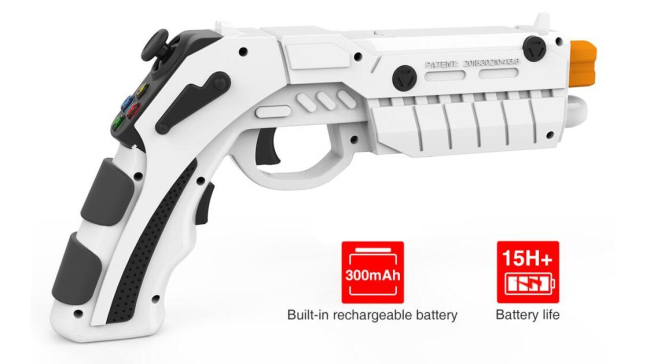 I want to tell you is that this is not an ordinary AR gun. It is a AR gun with a joystick, sense of vibration, and a rechargeable AR.
This game gun is an intelligent game gun developed on the basis of AR technology. It can get rid of the restrictions of traditional games and return to the new shooting experience. The game gun matches your cell phone to give you surrealistic shooting pleasure.
Just install the APP on the phone.
Connect your mobile phone and clip it through Bluetooth.
Pull the trigger for about 10 seconds to enter the game interface.
You can start to play the game happily.~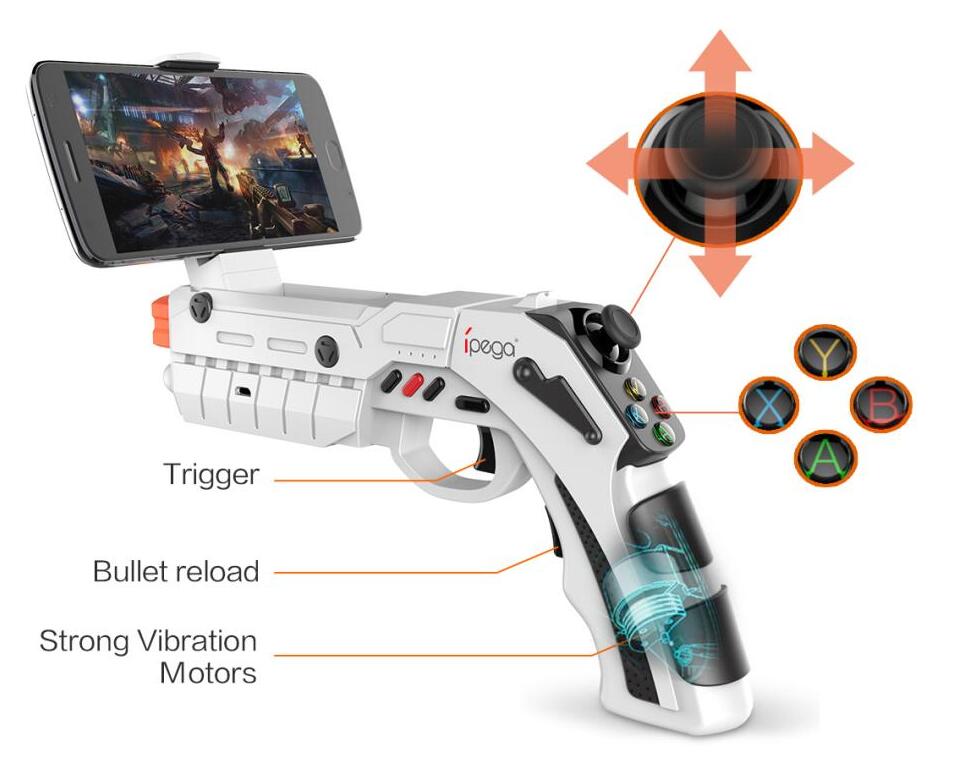 Different operation functions can be realized in different games.
The plot of the game is more real
press the game board, according to the game scenario to provide vibration effect, to your immersive sense of substitution!
Bluetooth is not only connected more stable, but also has lower power consumption.
Built-in rechargeable battery
Built in 300mAh super large lithium battery.
Continuous use of 48 hours for closing vibration
4D somatosensory real shot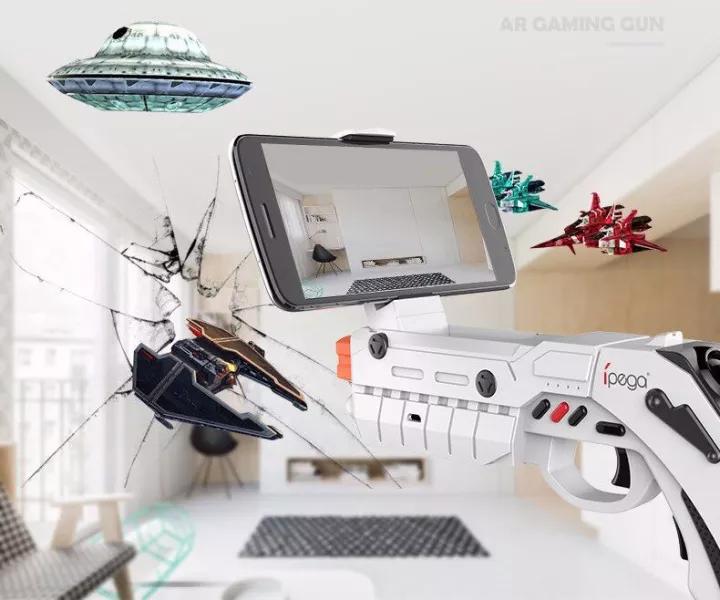 Ipega 9082 AR game gun uses the virtual reality combination of the somatosensory game and the real scene. In the original place, it can aim at any angles. It only needs to pull the trigger to snipe, and it will also feel vibration and a sense of shattered screen when being hit.。
The mass game can be said to be another bright spot. At present, there are dozens of special games such as "aircraft war", "death shooting", "ball punching", "fruit ninja", "Superman shooting", "Olympiad shooting", "chicken", and so on, so that making leisure, learning and entertainment are organically integrated, whenever and wherever they Can play.
To the entire AR industry
, the significance of ipega 9082 AR game gun is subversive, and it almost redefines the application of AR technology to the mobile phone, which has brought infinite possibilities to the future.
It has not only retained the characteristics of the traditional toy guns, but also increased the play of the AR game, bonus pack, and what you will choose at this time, I believe you have your answer.